VIRTUAL Drone Photogrammetry Workshop
Get access to our recorded, 2-day virtual workshop led by an industry expert, where you'll learn drone photogrammetry as a powerful new tool to advance your career in the drone industry.

Overview
Here is what we will cover in
this Workshop
The History of Photogrammetry

Learn about the history of photogrammetry and how it's being leveraged today.

Hardware Breakdown

Discover the various hardware options that exists and see which one fits your needs best!

Software Breakdown

Get insight on the best FREE & paid options for data capture and processing software on the market.

RTK & GCP Fundamentals

Capturing accurate data is important so learn about both RTK & GCP methods so that you can start creating high-quality deliverables to your clients.

2 Expert Interviews

Listen to two great discussions from industry experts Rami Tamimi and Larry Donelson!

Live Job Workflow

Capture data live with us out in the field on a raw and uncut job shadow using the DJI Mavic 3 Enterprise.

Hear from two industry experts.

Two hours of insightful and engaging conversations with seasoned surveying experts to enhance your skills and knowledge as a professional drone pilot.

A Surveying and Geospatial Technology Researcher and Content Creator on YouTube with over 50,000 subscribers.

Rami Tamimi

With 30 years of experience in engineering design, software implementation, and project management, Larry is and innovative problem solver renowned for meticulous attention to detail.
Larry Donelson

Live Mission Planning

Watch how to plan a mission live with the DJI Pilot 2 app and Drone Deploy

RTK Data Capture

Capture RTK data live and see the power of accurate live data capture

3D Data Capture

See how we capture a high-quality 3D model fully automated

GCP Data Processing

Process Ground Control Point data live with with us to generate centimeter level accurate 2D maps

Dylan Gorman

Workshop Instructor

Dylan Gorman is an experienced commercial drone pilot with over 10 years of experience, the last 5 of which have been focused on drone photogrammetry. He has completed and managed over 5000 flight missions in this field and has a successful track record in the industry. Gorman has also sold a drone business and now works as an educator in the drone space, sharing his knowledge and expertise with others.
Testimonials
Jon M.

Attended New York City Workshop

Frank D.

Attended Richmond Workshop

Amy. B

Attended Orlando Workshop
Arthur N.

Attended Atlanta Workshop

Do You Need Any Drone Experience?

Not necessary at all. We teach the full technical skills needed to operate comfortably in the drone space regarding drone photogrammetry and mapping?

Do I Need A Part 107 To Attend?

NO! We welcome anyone who is looking to learn a new skill. If you do plan to offer this as a paid service then you will need to obtain a part 107 to pursue this industry.

Will This Event Be Recorded?

Yes! After the event ends, everyone that attended (whether you stayed for the whole event or popped in for a few minutes) will have full access to the recorded sessions. We will have each segment broken out as indicated by the day's itinerary that way you can watch exactly what you want.

NEW FREE Course!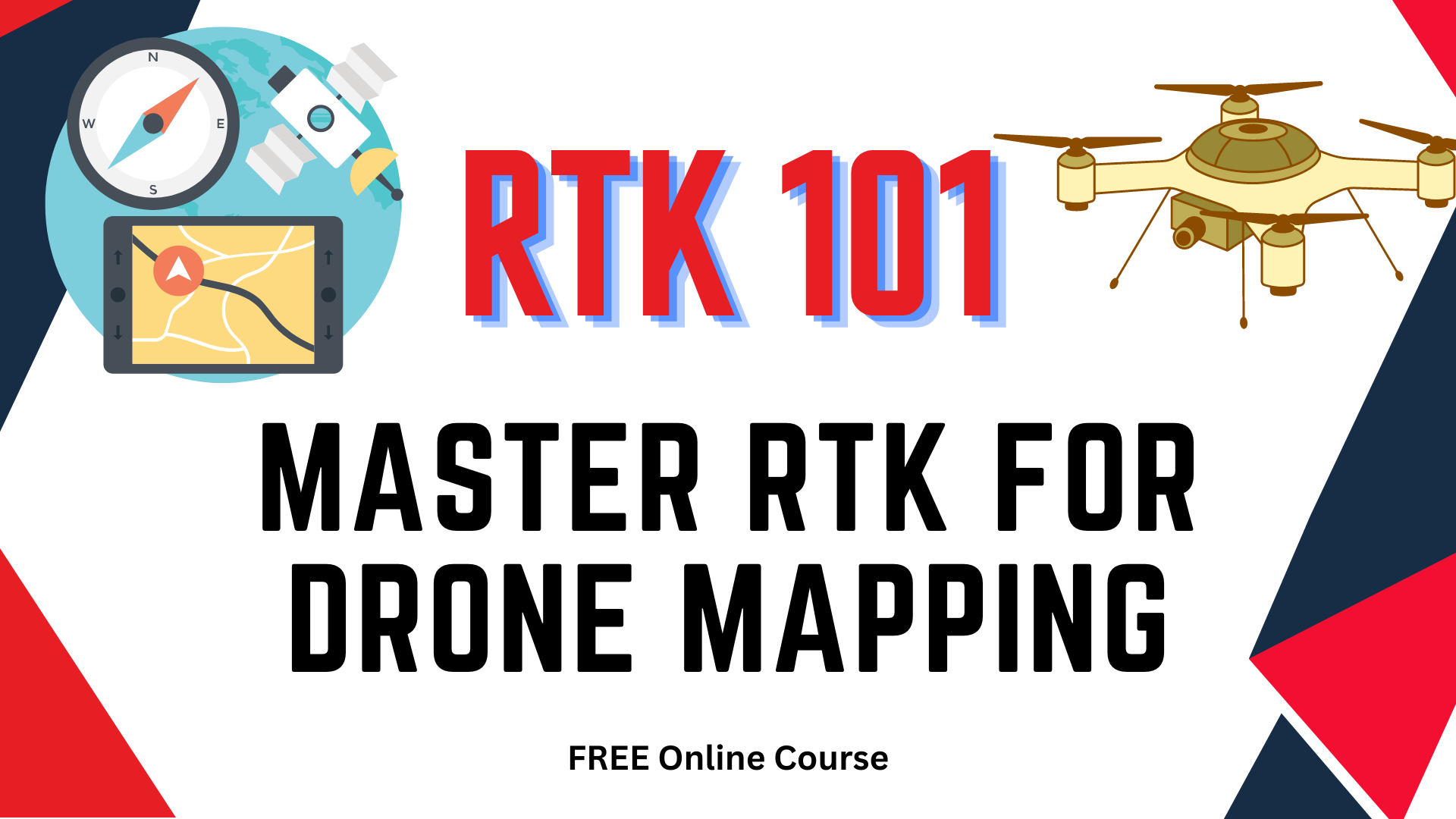 Master the fundamentals of RTK, unravel its workings, and learn to capture drone data effortlessly. Learn for FREE in this online course.