NEW & Improved with our path system

4-Week Private Mentorship Program

2.0



Fast track your way to a career in the drone industry.
About this program

Fast-track your journey in the dynamic drone industry with our intensive 4-week private mentorship program. Choose your path based on your experience and aspirations.

Path 1

A tailor-made program for new drone pilots looking to break into the industry; it focuses on building a robust understanding of the sector, hands-on experience with relevant drone technologies, and networking opportunities to get you started. In four weeks, you'll have a tangible business plan, ready to execute.
Path 2

Designed for existing drone pilots aiming to scale their operations. We provide a deep dive into industry-specific knowledge, advanced networking strategies, and personalized consultations to enhance your current business strategies. Whether you're taking your first steps or expanding your horizons, our mentorship program empowers you to master your chosen path and swiftly elevate your drone career to new heights!
Testimonials
Craig D.

Attended Austin Workshop

Stephanie A.
Attended Houston Workshop

Jon M.

Attended New York City Workshop

Frank D.

Attended Richmond Workshop
Meet Your Mentor

Dylan Gorman

Dylan Gorman is an experienced commercial drone pilot with over 10 years of experience, the last 5 of which have been focused on drone photogrammetry. He has completed and managed over 5000 flight missions in this field and has a successful track record in the industry. Gorman has also sold a drone business and now works as an educator in the drone space, sharing his knowledge and expertise with others.
Path 1

For New Commercial Drone Pilots

Week 1: Introduction and Assessment of the Drone Industry
Introduction to the commercial drone industry: Overview, potential careers, and growth.
Assessment of student's current knowledge of the drone industry.
Exercise: Reflect on personal interests and goals within the drone industry, and identify potential target markets or niches.
Homework: Conduct in-depth research on selected target market/niche and present a brief summary or report.
Week 2: Understanding Drone Technology and Networking
Introduction to drone technology: Understanding the features of different drones, focusing on those relevant to the target market/niche.
Hands-on experience: Testing new software and creating demo datasets relevant to their targeted industry.
Networking in the drone industry: Local drone groups, online communities, industry events, and identifying potential networking opportunities.
Homework: Further practice with the drone software, and attend a local drone group meeting or participate in an online drone community.
Week 3: Business Basics for Drone Pilots
Overview of business concepts relevant to drone pilots.
Creating a basic business plan: Identifying target customers, services, pricing.
Understanding insurance, legal, and safety considerations for drone businesses.
Homework: Draft a basic business plan.
Week 4: Real-World Execution and Planning for the Future
Review of business plan: Feedback and suggestions.
Strategies for marketing and client acquisition.
Planning for future growth and development.
Homework: Finalize business plan and create a future learning and development plan.
Path 2

For Current Commercial Drone Pilots Looking to Expand
Week 1: Evaluation and Goal Setting
Understanding current business and operational strengths and weaknesses
Identifying areas for growth and development
Setting goals for the mentorship program
Homework: Reflect on goals and create an action plan
Week 2: Industry-Specific Knowledge and Application
Industry trends and advancements: In-depth discussion on latest technological advancements and applications in the student's chosen industry.
Application of knowledge: Identifying how to adapt and apply drone technology and operations to the chosen industry.
Research: Conducting an analysis of the student's chosen industry to better understand needs, gaps, opportunities, and competition.
Homework: Conduct in-depth research on a chosen sector or technology within their industry and prepare a brief on how it can be utilized or innovated upon in their current operations.
Week 3: High-Level Networking and Industry Insights
Building strategic partnerships and collaborations in the drone industry
Advanced industry insights: Trends, opportunities, challenges
Identifying potential clients for advanced services
Homework: Participate in an industry networking event or reach out to potential partners
Week 4: Consultation and Strategy Development
Review of student's business strategies and plans: Feedback and recommendations
Consultation on bidding for projects: Strategies, proposal development
Preparing for potential challenges and solutions
Homework: Implement feedback into business strategies and prepare a project proposal
Still have questions?

Book a free consultation call with us today to see if this program is a right fit for you!

NEW FREE Course!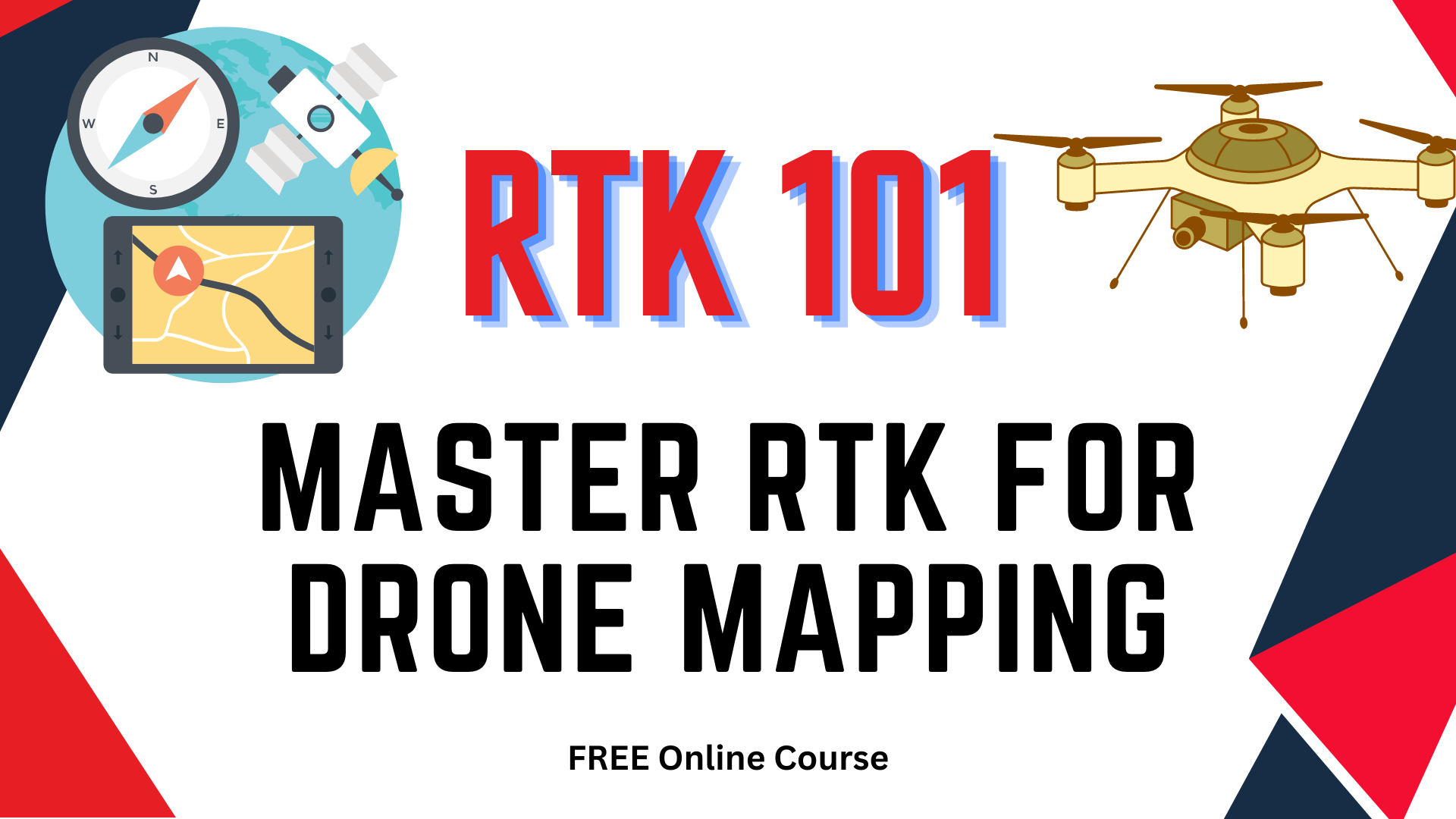 Master the fundamentals of RTK, unravel its workings, and learn to capture drone data effortlessly. Learn for FREE in this online course.