SAVE $150 TODAY

Drone Photogrammetry Mastery
Discover the power of drone photogrammetry with our comprehensive online course.
LIFETIME ACCESS WITH FREE UPDATES
Text Material
15+ articles
Data Sets
5+ downloadable projects
Lifetime Access
Free course updates for life
50+ New Videos

7 Hours of new educational material that goes more in depth with the different software, hardware and methods for photogrammetry & mapping

10+ New Data Sets

Brand new sample data sets for you to learn and experiment with as you delve deeper into the inner workings of photogrammetry & mapping.

15+ Articles & Case Studies

Get more in-depth information about terminology, written guides and case studies for putting this all into practice.

6 New Exams

Test your knowledge as your progress through our brand new course material with challenging exams.

Exclusive Community Access

We are building a brand new exclusive community where you will be able to connect and network with pilots and instructors from all over the world!

Free Virtual 2 Hour Workshop

Upon the release of our updated course, we will be hosting a 2 hour workshop for FREE for new and existing students.

Dylan Gorman - Course Instructor

Dylan Gorman is an experienced commercial drone pilot with over 10 years of experience, the last 5 of which have been focused on drone photogrammetry. He has completed and managed over 5000 flight missions in this field and has a successful track record in the industry. Gorman has also sold a drone business and now works as an educator in the drone space, sharing his knowledge and expertise with others.
Throughout this course you will learn the following
This course teaches the fundamentals of drone photogrammetry, condensed from 5+ years of experience into an easy-to-learn format.
Introduction to drone photogrammetry
Learn about the history and it's current applications
Equipment and software used for drone photogrammetry
Created for budgets both big and small
Steps for capturing drone photogrammetry
including pre-flight planning, in-field procedures, data capture, and post-capture procedures
Data processing techniques for drone photogrammetry
Get familiar with the use of analytics and AI tools in processing photogrammetry
Creation of deliverables
Both digital and physical!
RTK & GCP data gathering
Get in the know on how to pros get reliable and accurate data for their clients
Testimonials
Andrew F.

Attended Austin Workshop

Stephanie A.

Attended Houston Workshop

Frank D.

Attended Richmond Workshop

Amy B.

Attended Orlando Workshop

Frequently asked questions
Do I need my Part 107 to take this course?
IF you are flying recreationally then NO. But if you plan to use this to build a new technical skill to sell as a service then you WILL need a Part 107 certification to fly legally.
What drone should I use for mapping?
If you are on a budget, make sure you get a drone that can work with an automated capture software (like the DJI mini 2). If you want to take this more serious then the new DJI Mavic 3 Enterprise is the perfect drone for the job.
Do I need to pay for any software to take this course?
NO, within this course you will learn about FREE software for mapping and data processing.
NEW FREE Course!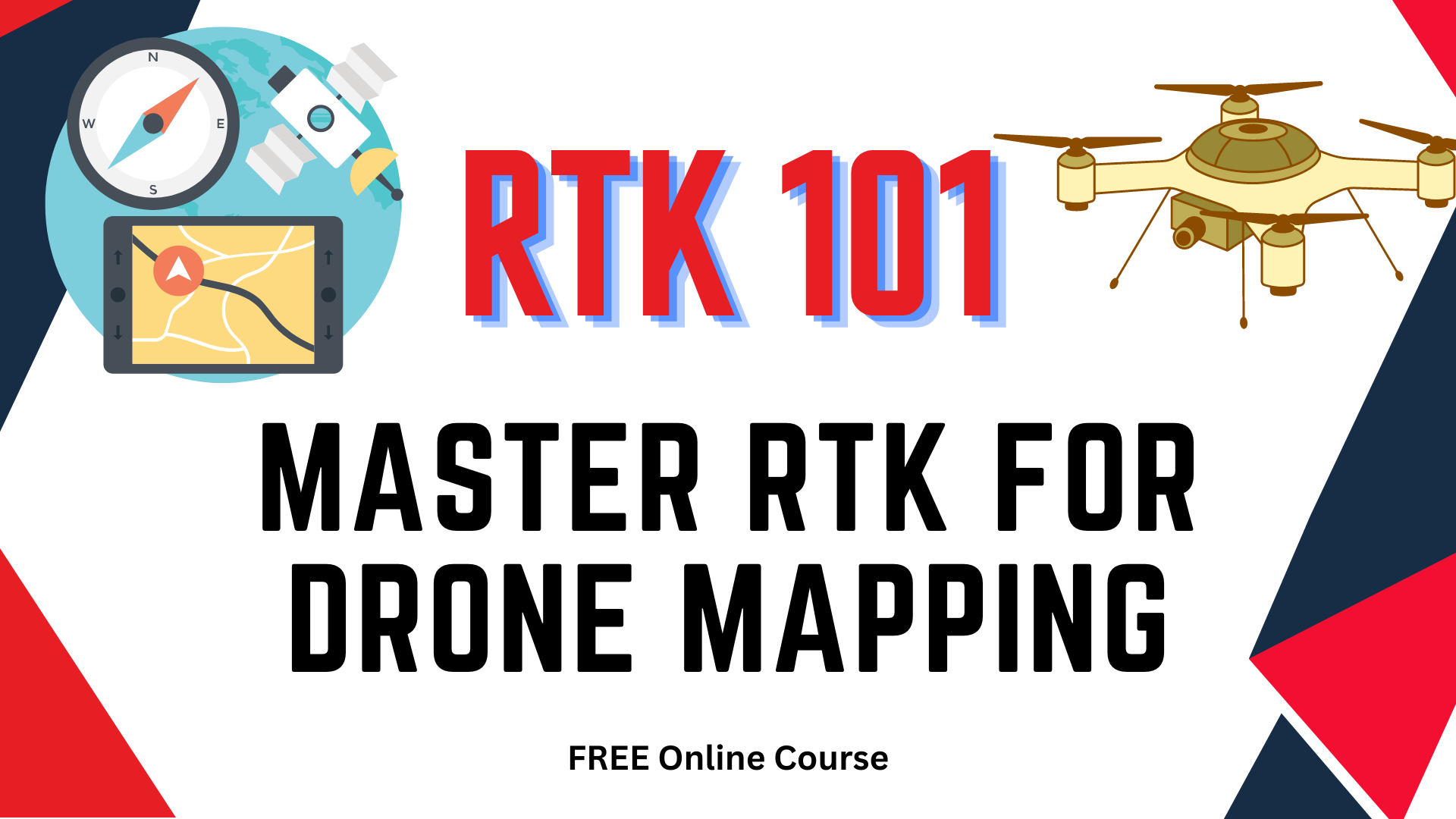 Master the fundamentals of RTK, unravel its workings, and learn to capture drone data effortlessly. Learn for FREE in this online course.